There's a little company based in New Jersey called PortfolioGen. Started by a teacher and a Vice-Principal, its mission is simple – To make it easier for teachers looking for jobs to find employment with schools who need their skills and expertise.
Traditionally, teachers have had to lug around an offline portfolio when they go interview. Teachers don't always have the web expertise of a marketer, so they don't all know how to build a blog or social presence. Plus, they may not want to be easily found by students and parents. PortfolioGen is a safe and secure place for teachers to create an online presence, upload their portfolio and lesson plans, and one day, communicate with schools who are hiring.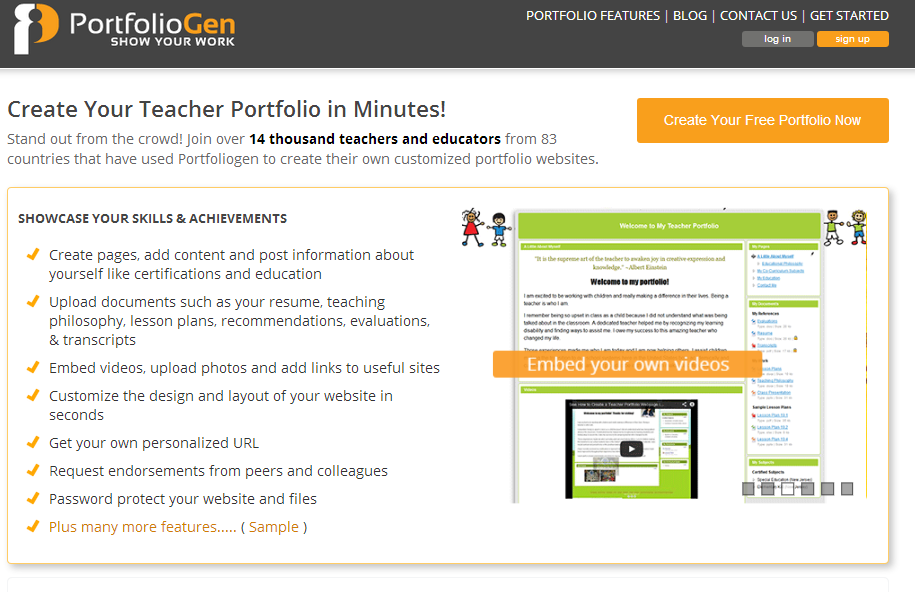 The site is still in in infancy, but does have more than 14,000 teachers on board. If you're a teacher or administrator, we'd love to get your feedback and insight. You can help the founders shape the site into something that is tailor made for teachers. Just email me for info.  Thanks.