A few quick takeaways from what was a pretty cool tournament.
1) South American soccer is more fun than European soccer:
Sure, the Germans have technical skill that is fun to watch. But if you gave me the choice to randomly select two South American teams or two European teams to watch play, I'd choose the South Americans every time. With the exception of Bolivia, who played a 4-4-1 with their 11th guy being Messi's shadow, the South American teams came out attacking. The irony is that they can do so because the good ones have such strong defenses that they can send an extra guy forward. As much as I love the Iceland story, even they play 10 guys deep and hope to get lucky on a long throw or corner kick.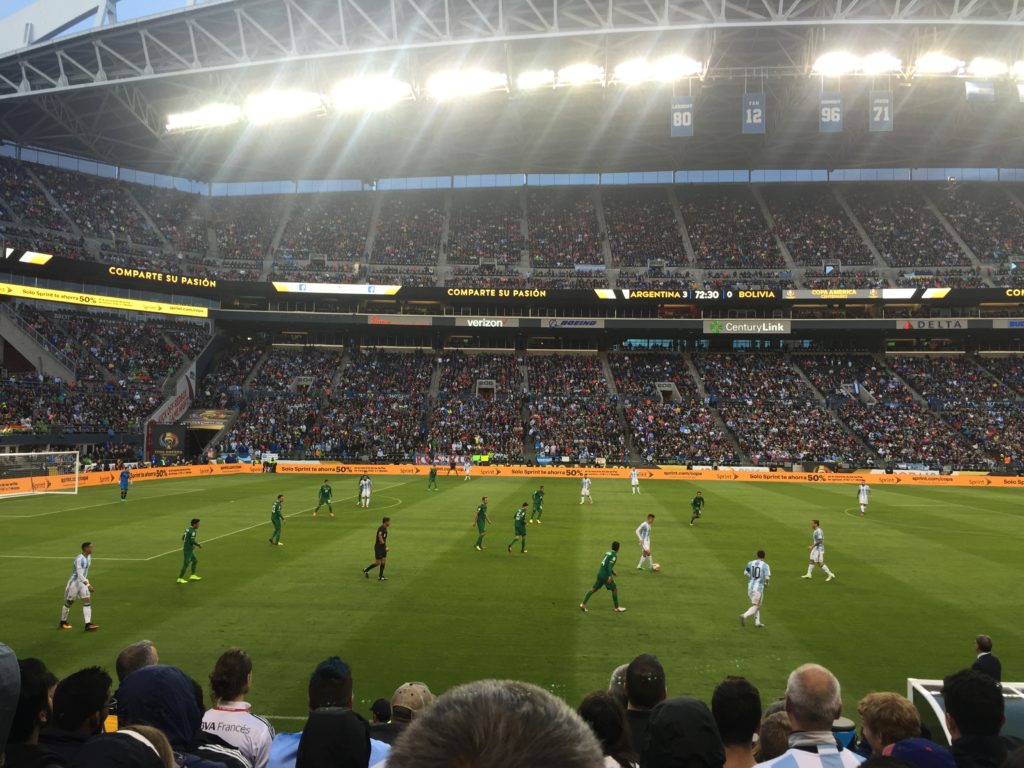 2) Argentina was just a superior team to see live:
Chile's defense must be fantastic, because I don't know how they shut Argentina down. Granted, when I saw them live they were facing an overmatched Bolivian team, but I think the result would have been the same against Venezuela, Peru, Ecuador or Columbia. They are so technically proficient with the ball, and can deliver pin-point passes from anywhere on the field. Their fullbacks are giants who can dribble and pass as well as U.S. forwards. Even their little guys are strong. And their 1st touch always seems to be placed in a direction that is away from a defender. You didn't have to understand soccer to appreciate what they can do.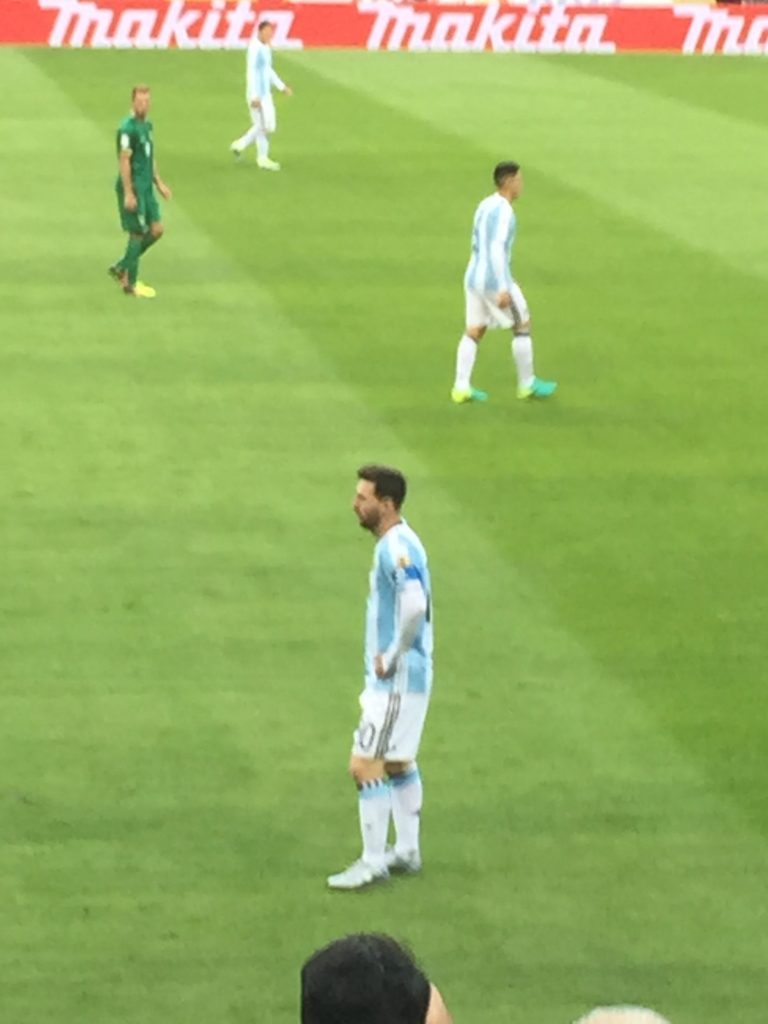 3) FIFA, Concacaf and Conmebol made a quick cash grab:
Great tournament, yes. But tickets were so expensive, that it turned into something I would like to attend and see once every 8-12 years or so. It was a shame that they priced families out of the market. I wouldn't have dropped $600 to bring a family of 4 to see Peru vs Haiti. In a world where variable pricing is so easy to implement, I think they dropped the ball for the sake of trying to get as much up front cash as possible, since they forced you to buy tickets before the schedule came out. Then, they only sold tickets on one side of the stadium, so on TV it looked like there were more people in attendance.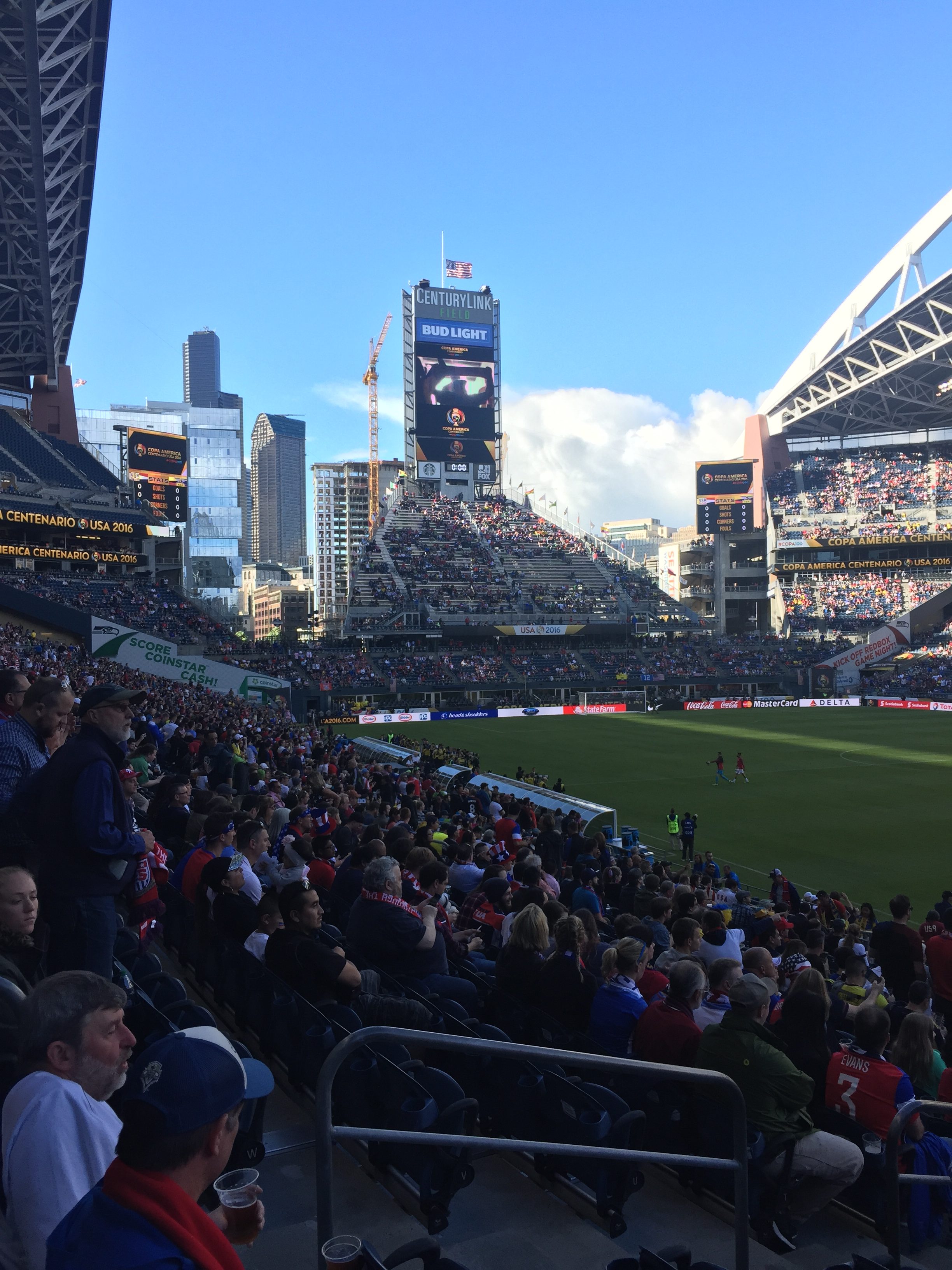 4) The USMNT is probably right where they should be:
The U.S. benefited by Brazil and Uruguay not really showing for Copa America, and that probably lifted them from a loss in the round of 8 to a semi-final shot against a much superior Argentina squad. If they were in the Euros instead, I could probably name 6-8 teams who the U.S. should lose to, 6-8 they should beat, and a few that they'd probably just go 0-0 with. We have some good young speed and a decent defense, but no go-to scorer. If you are going to go into a tournament with those attributes, you can't make mistakes – like handballs in the box, needlessly accumulating useless yellow cards or lashing out for stupid reds. If there's one thing I can blame a coach for, it's a lack of player discipline. Those careless mistakes need to get hammered out of players if you want to beat a team from Pot 1 or Pot 2 in a 2018 World Cup Match.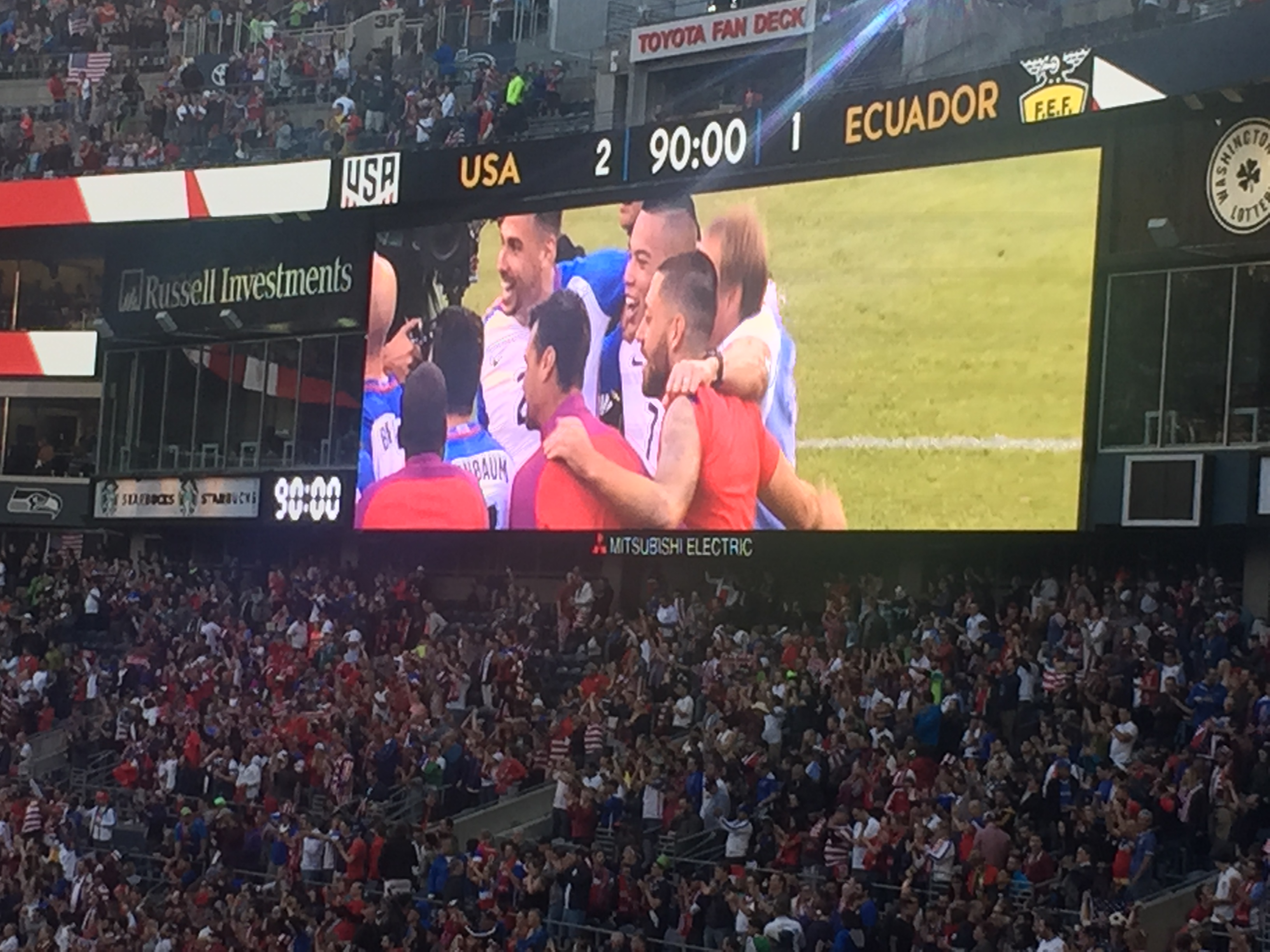 5) USMNT fans are a lot of fun:
The costumes, the flags, the cheers – the U.S. game had a fantastic atmosphere about it. Maybe it was because we were playing at home, but I'm glad we have joyous and positive fans, not thugs and brutes.