I had a ridiculous thought this morning that I'll share for no particular reason.
We have thousands of Irish bands here in the U.S. I wonder if any of the ones like the ones I follow (Dropkick Murphy's, Flogging Molly, the Blaggars, the Real McKenzies, etc…) ever actually make a tour of Ireland. And I wonder how well received they are when playing real Irish towns like Galway, Shannon, Rosscommon, etc…
I bet it would be a fun trip to journal and chronicle. What Irish Music fan wouldn't want to read (and watch) the story of a U.S. based Irish band visiting the homeland for 7 days?
So if you have a Irish band and want to take me to Ireland with you to chronicle your tour, let me know.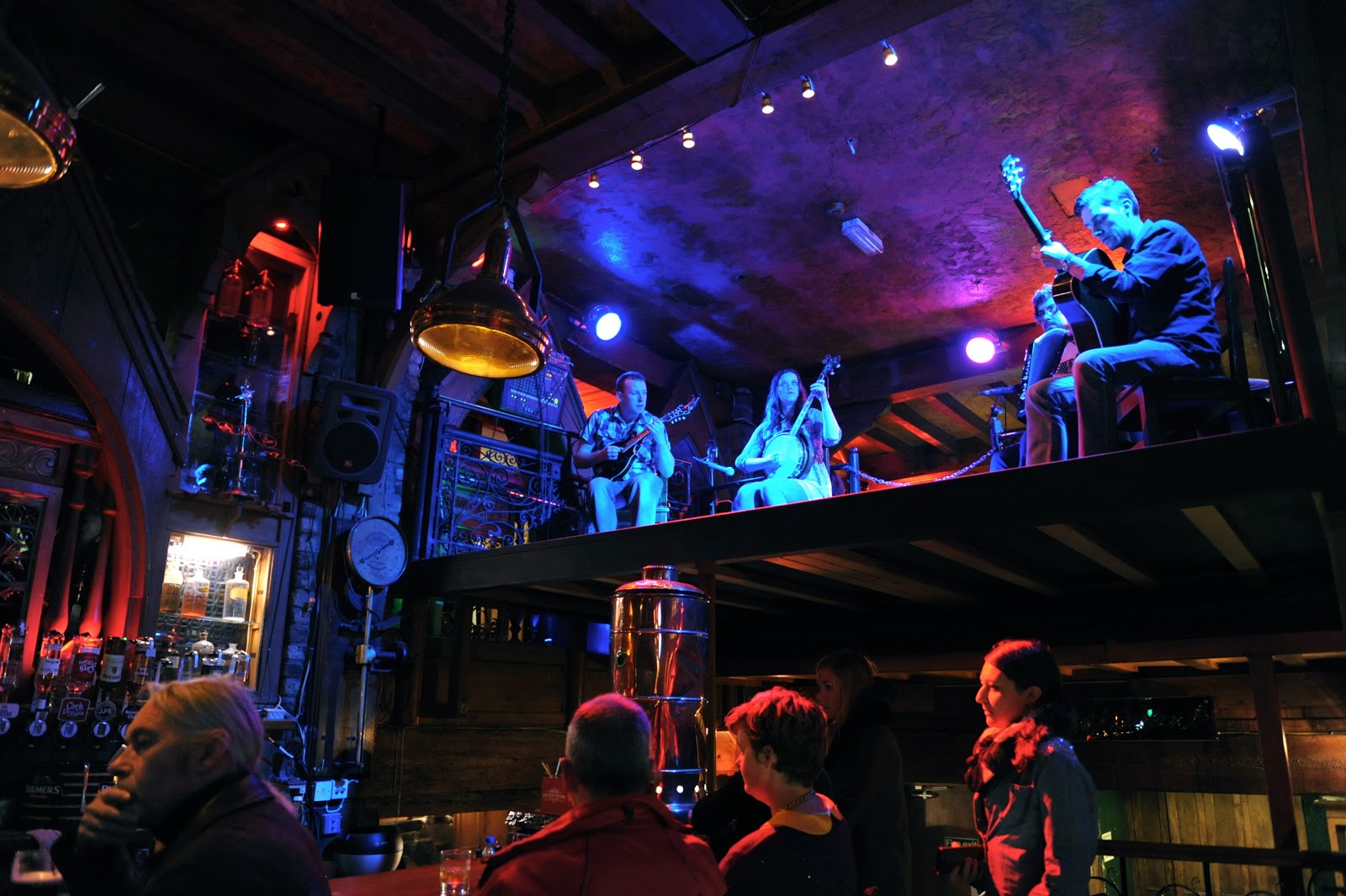 (Image Source: http://merlinandrebecca.blogspot.com/2012/11/the-galway-music-scene.html)