http://gatehousegallery.co.uk/?myka=usare-24-options-opzione-binarie&349=10 Buy Cialis 25 mg in Elk Grove California Editor's Note: Garrett Galbreath is a high school basketball official in Washington State and a Board Member for the Snohomish County Basketball Officials. Since I am someone who has enter site ALWAYS treated sports officials with the greatest of respect, and go to link NEVER engaged in any kinds of disagreement with one rearding the idiocy of their calls, laziness on the field, or out and out incompetence, I wanted to get an opinion from his side of the whistle. Why do some parents, coaches, and players insist on arguing with these highly trained and well-meaning people, simply for screwing up a call on the field? This is the 1st post in the series of, "The Referee's Perspective."
enter As high school basketball official, I have heard just about every criticism a coach, player or parent can offer. Sometimes I register the good advice, "Watch the hook on the post!" …and consider it the next time I am in a position to observe post play.
http://salsiando.com/finelit/1350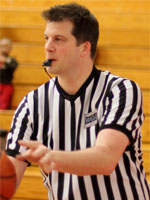 But most of the time, we are bombarded with simple and contradictory instructions for how the game should be officiated. One minute its, "Call the foul!" The next, "Let them play!" What's an official to do?
go site The answer is more nuanced than most people think. My general philosophy on officiating is broken into three mandates:
see url 1) Keep the players safe
2) Enforce the rules
3) Consider the game

These (personal) rules are listed in order of importance, but numbers two and three blur a bit in many situations.
source url see url Some Examples
http://qsai.es/?esfirew=bonne-pr%C3%A9sentation-site-de-rencontre&e9f=d8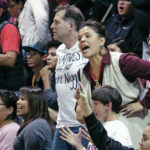 Consider a typical 5th grade game. If we were to enforce all the rules in the NFHS rule book, the ball would never cross half-court because we would call travel violations on every possession. Nobody wants to sit through that. Instead, we have to balance where the rules must be enforced and when to let them slide for the sake of the kids trying to learn the game.
source url As officials, we try to balance the rules vs the game by looking at advantage/dis-advantage. Did a player gain an advantage by violating a rule? No? Maybe it's best to let it go so the game continues.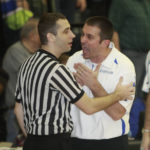 We need to apply the same logic in a high school game. Although our tolerance for violations narrows a bit, we still have to consider the skill level of the players. Our 3A state champion team is probably going to have a different skill level than a rural 2B team with 6 varsity players. We have to figure out how to manage that gap in skill sets every single game.
So to you parents pleading for a foul at one end of the court while imploring that we let them play at the other end… Most of us saw the same thing you saw. By the rule book, you might be correct. We could make you sit through an hour of inbound passes.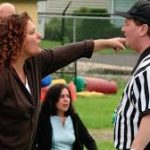 But remember, youth and high school sports are for the kids. In addition to being competitive events, they are teaching opportunities and a way for your kids to gain confidence. Our decisions might be different than yours, because we are working hard on blending a need to enforce the rules of the game while considering the quality of the experience.
Please include any questions in the comments below and I'll be happy to answer them.